2012 SR-PLN, AEA & ASRED Joint Meeting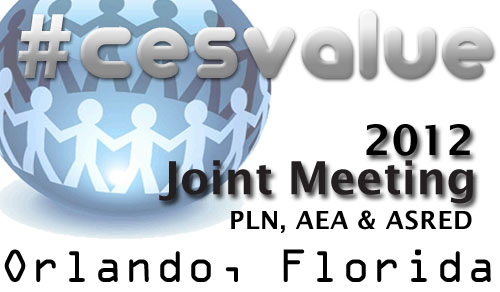 Presentations
Agenda
2012-13 Action Info Items
Urban Task Force Presentation(Expand)
Urban Task Force Presentation
#CESValue: Social Media Adoption in the LSU AgCenter
In the current age of technology, social media has proved to be the most effective mode of rapidly delivering information, blending technology, and forming relationships with individuals or groups/communities of interest. Some are skeptical of whether developing and maintaining social media venues are worth the time and effort. How do you inspire more Extension and research faculty to use social media for communication, dissemination of information, marketing and dialogue?
Back Wisdom: Traditional Media Transitions to Social Outlets The Alabama Cooperative Extension System has shown that social media can give new life to traditional media-based programs. What began in 2004 as a weekly five-minute public radio gardening show, Backyard Wisdom, was transformed into a social media-based program with a radio segment. Utilizing social media has enabled Extension to share research-based information to a much broader audience than was originally being reached when Backyard Wisdom existed solely as a radio program.
Participants
Participation List - Committee
Participation List - Last Name
Participation List- by State
About the Conference
#cesvalue: Advancing Cooperative Extension's Mission
Twitter, Facebook, Four Square, YouTube, Linkedin, Pinterest, G+ are all tools that can be used by Cooperative Extension professionals to support their work and mission. But before you get confused and write them off, learn what tool to use for what job and how these new vehicles can help meet the needs of your clientele, support the mission of your organization and tell the Cooperative Extension story.
PLN MM Urban Task Force Pre-Conference Workshop
Water Quality: People, Perceptions, Politics, Programming

Florida is leading the nation in efforts to maintain and improve water quality in its urban communities through enacting fertilizer ordinances, both locally and by the state legislature. Florida Extension has been engaged in the development of most ordinances since their inception, working with county departments to incorporate sound science, addressing myths and misperceptions, and establishing the University's role in this process. But it didn't stop there. Efforts to maintain relationships across the spectrum of players involved in this issue have been key. By attending this urban task force workshop you will hear how we've begun to navigate the challenges of this process from training and certification of the workforce, to enforcement and regulation, to increasing awareness of homeowners not familiar with either the ordinances or Extension.
Cross Committee Topics
Topic

Facilitator

Notes


Budget issues in Cooperative Extension Service (CES)


Jimmy Henning




Cooperative Extension Agent Recruitment, Training, and Retention



Greg Price and Darrell Dromgoole



Climate Variability



Joan Dusky





Food Systems



Steve Brown


Notes



Job Skills Training and Education



Bo Beaulieu and Deborah Tootle


Notes



Measuring and Reporting Impacts, Relevance, and Value



Karen Ballard and Debra Davis


Notes
Survey



Military Families



Kasundra Cyrus

Notes
Agenda



Obesity



Janet Fox



Hotel Information
Room rate is $125.00 single rate and $125.00 double rate.

Individual Call In - Reservations will be made by individuals calling the Hotel directly at 800-588-4656 reservation number. Individuals must identify themselves as being with SRDC at the time the reservation is made in order to receive the special group rate. Each guest will be charged one night room and tax upon making the reservation to guarantee the room as part of the group. Reservations need to be made by July 17, 2012.

The Florida Hotel & Conference Center
1500 Sand Lake Road
Orlando, FL 32809
Cancellation Policy
Individual reservations may be cancelled without penalty 72 hours prior to the scheduled arrival date. If cancelled within 72 hours of arrival, the hotel will charge for the first night's room and tax. A no show reservation will be charged one night's room and tax as well.

You may transfer your conference registration to another person within your organization by August 10, by notifying Vicki Vaughn by email vickiv@srdc.msstate.edu . If you must cancel, please notify Vicki by email by August 10 at which time a refund for the registration amount, less a $50 cancellation fee, will be processed. Cancellations made after August 10 as well as no-shows are liable for the full registration fee.