2017 SR-PLN, AEA & ASRED Joint Meeting
August 21-25, 2017, Fort Worth, TX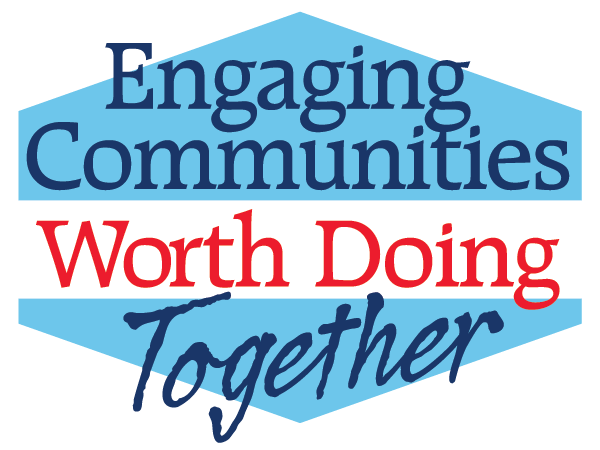 Engaging Communities: Worth Doing Together

CONFERENCE DOCUMENTS

KEYNOTE SPEAKER PRESENTATION

Rich Harwood

Turning Outward: Creating Impact by Helping Communities Achieve

Rich Harwood is founder and president of The Harwood Institute for Public Innovation, a nonpartisan, independent nonprofit that teaches, coaches and inspires people and organizations to solve pressing problems and change how communities work together. Under his leadership, the Institute's tools and approaches for deepening impact and change have spread to thousands of communities in the U.S. and nearly 40 countries, and through partnerships with some of the world's largest nonprofits including United Way Worldwide, the Corporation for Public Broadcasting, the American Library Association and AARP.

After working on numerous political campaigns and a number of respected national nonprofits, and against the advice of many of his mentors, Rich founded what became the Institute when he was 27 years old, driven by a belief that we needed to do more to make sure everyone had a fair shot at reaching their God-given potential and that everyone's voice mattered. He continues this work today, helping people address the acrimony and divisiveness that have taken hold of our politics and public life and stand in the way of progress. He has authored a number of books and has spoken extensively on these subjects over the course of his career.

Rich, a native New Yorker, is a graduate of Skidmore College and Princeton's Woodrow Wilson School of Public and International Affairs. He is a father of two and lives in Bethesda, Maryland, with his wife Jackie, and their two dogs.

For More Information about Rich and the Harwood Institute




PLN PRECONFERENCE

Leadership Development and Succession Planning

Presenter: Jeannette Johnson, Organizational Development Officer, Tarrant County, Texas
Monday, August 21, 2017 at 1:30-4:30 pm CT
Cost: $40

Jeanette Johnson is the Organizational Development Officer responsible for Talent Management at Tarrant County. She is especially passionate about leadership and organizational effectiveness, empowering leaders at every level to achieve results. As a coach, mentor, manager and experienced trainer, she has led teams to achieve positive transformational change, process improvement and program management. With more than 28 years of experience serving in senior management roles, Jeannette is currently the administrator for the Tarrant County Management Development Institute. She has worked extensively as a subject-matter expert advising executive teams on strategic leadership, culture change, performance management, talent retention and succession planning. Known for her strategic approach to leadership development and experiential learning, she works to align business goals and talent needs. Jeannette has a Bachelor of Science Degree in Business Administration and Masters of Business Administration from Texas Woman's University. She holds several professional certifications from the Society of Human Resource Management (SHRM-CP), Human Resources Certification Institute (PHR) and Human Capital Institute (HCS).

Overview: As a leader in Extension, are you confident that someone within the organization can one day take your place? How are you planning for that transition? How are you helping that someone to be ready when the time comes? Come join us for a very interactive workshop to explore new ways of growing and sustaining leadership in our organizations. Among the topics to be discussed are:

Importance of leadership at all levels of organization
Different areas of leadership development
Leadership competencies
Planning for leadership succession, multiple strategies, including ideas for low or no budget
Leadership in different generations

REGISTRATION


Registration Fees


Early Registration
Regular Registration
(July 15 - August 8)
Late Registration
(after August 8)
PLN only
$370
$420
$470
PLN + AEA/ASRED
$445
$495
$545


Early Registration: payment must be received by July 15, 2017 to be eligible for Early Registration Discount
Regular Registration: payment must be received by August 8, 2017


If paying by check, please make checks out to: Mississippi State University Extension
Mail to:
ASRED
Attn: Vicki Vaughn
190 N Bost; Box 9656
Mississippi State, MS 39761

Cancellations
If you must cancel please notify Vicki Vaughn by August 8, 2017 at which time a refund for the registration amount, less than a $50 cancellation fee, will be processed.
Cancellations made after August 8, 2017 as well as no-shows are liable for the full registration fee.

Transferring Registration
You may transfer you conference registration to another person within your organization by August 8, 2017 by notifying Vicki Vaughn.

Vicki Vaughn: vsv2@msstate.edu



HOTEL INFORMATION

Hilton Fort Worth
815 Main St., Fort Worth, TX 76102
Room Block Code: Mississippi State University Program Leaders Network Meeting

Room Rate
$139.00/night single rate
$139.00/night double rate

Individual Call In
Reservations will be made by individuals call the hotel directly at 1-817-870-2100.
Individuals must use the room block code at the time the reservation is made in order to receive the special group rate.
Reservations need to be made by July 21, 2017

Overflow Hotel Accomodations
Sheraton Fort Worth Downtown
1701 Commerce St.
Fort Worth, TX 76102

Reservations can be made until August 27th
Guests will need to notify the front desk each morning to arrange the shuttle to and from the Hilton Fort Worth.